Fukushima Daiichi: Coping after a major nuclear accident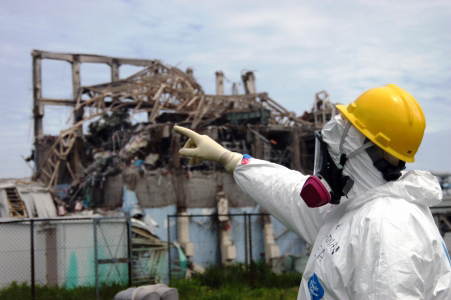 It is clear from the accidents at Chernobyl (1986) and Fukushima Daiichi (2011) that severe nuclear accidents can occur, even if infrequently, meaning that coping strategies need to be developed in advance. Results will be presented from the UK/India NREFS research project (Management of Nuclear Risk Issues, Environmental, Financial and Safety), aimed at determining how best to manage in the aftermath of a major nuclear accident.
Any mitigation strategy adopted will find itself in the spotlight of national and world opinion, and needs to be capable of rigorous justification, both to experts in the field and also to politicians and the general public, who have a particular fear of nuclear radiation.
The NREFS project considers post-Fukushima lessons from a broader public policy perspective, in particular examining the history of nuclear siting decisions, evolving legal considerations, accident mitigation policies (safety, environmental protection and energy security) and the role of insurance in dealing with severe accident risks.
Professor Philip Thomas and his team have developed the J- or Judgement-value method, which provides recommendations to decision makers in high hazard industries on how much ought to be spent to protect both humans and the environment. Results relevant to both Chernobyl and Fukushima Daiichi will be presented, including an analysis of the relocation strategy, agricultural remediation and urban clean-up measures. The relatively low loss of life expectancy faced by even those members of the public most under threat at Chernobyl has not been widely appreciated. The analysis shows that the late relocation of a quarter of a million people at Chernobyl was economically unjustified. The relevance for the significantly smaller radioactive release at Fukushima Daiichi will be covered in discussion.
Contributors: Professor philip Thomas, Professor William Nuttall, Dr Ian Waddington
Date: 30 October2014,, 6:00pm
Venue: Daiwa Foundation Japan House, 13 – 14 Cornwall Terrace, London NW1 4QP. Nearest tube: Baker Street
Tel: 020 7486 4348
Email: office@dajf.org.uk
Web: http://www.dajf.org.uk/event/fukushima-daiichi-coping-after-a-major-nuclear-accident
Organiser: The Daiwa Anglo-Japanese Foundation