'Fukushima Hula Girls' Film Screening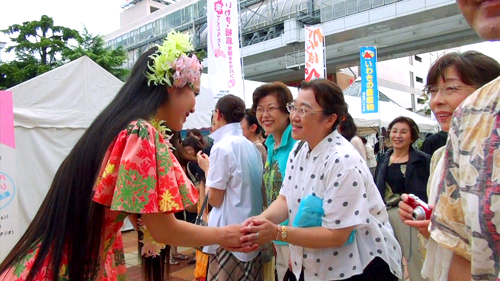 Co-organised with Tate Modern, the Japan Foundation present Fukushima Hula Girls. The film, directed by Masaki Kobayashi, documents the nationwide tour of the Hula Girls of Spa Resort, following the destruction of their performance stage in March last year, and their struggle to revive their business, offering a vision of a brighter future for Fukushima.
The film screening taking place on Saturday 28 July 2012 is part of an event also including a performance by Kerstin Brätsch, as part of Tate Modern's The Tanks: Live programme, 'Ei Arakawa: Joy of Life and Singles Night' (24-29 July 2012).
Date: 28 July 2012 from 7.00pm
Venue: Tate Modern, London