Genesis Auteurnative presents Korean comedy PETTY ROMANCE, Thursday 30th August 2012 7pm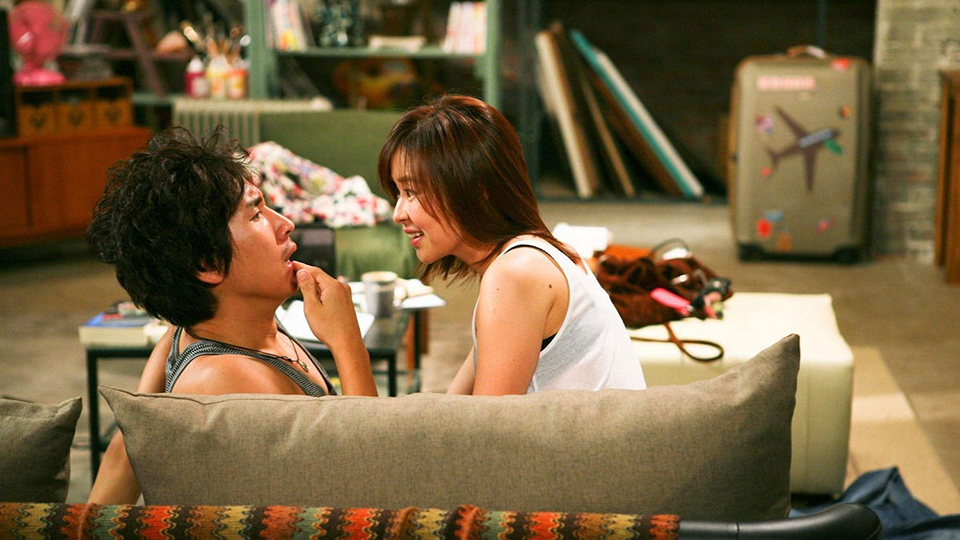 The Genesis team have put together a diverse season of six films which showcase our love of cinema. This was partly inspired by Scala Beyond, a six-week nationwide season dedicated to all forms of film exhibition and also a desire to collaborate with individuals and organisations we work with and admire. This exciting line-up will re-launch our Auteurnative programme and bring some classic and rarely seen films back to the big screen. Each screening will feature an introduction from the guest programmer who will discuss their affection for their chosen film and, hopefully, enthuse and inspire the audience.
PETTY ROMANCE
A sex columnist and a graphic designer team up to create the ultimate female action manga hero comic.
A film by Kim Jeong-hoon, starring: Lee Sun-kyun (Oki's Movie, Paju, Night and Day, Coffee Prince), Choi Kang-hee (My Scary Girl, Whispering Corridors), Oh Jung-se, Ryu Hyun-kyung
Korea / 2010 / 118 Mins / In Korean with English subtitles
Spectacular action and sizzling love scenes from the couple's imagination were given life through the hand of award winning illustrator Seok Jeong-hyeon. The movie captures the process of adult animation production and director Kim Jeong-hoon uses a great technique of mixing feature film and adult Manwha (Korean comic books) for erotic & fighting segments when the couple's inner thoughts come alive into action.
Jeong Bae (Lee Sun-kyun) is at a career dead end. No one likes his manwha comics and one publisher even used his painstakingly hand-drawn submission as scrap paper. His friends encourage him to find a writer – his drawings are good, but his stories suck.
Da Rim (Choi Kang-hee) is a proud modern city girl, writing relationship advice columns in a magazine, but fired for over-embellishing. With no new job, and the prospect of being kicked out of her brother's flat, she answers a job ad for a comic writer.
And so the stage is set for the unlikely pairing of these two characters who constantly clash, yet somehow they seem to hit on a winning formula when they commit their fantasies to ink. Will the result of the relationship be strong enough to finish the work and win the top comic prize of $100,000?
Distributor of quality Asian cinema, Terracotta promotes Far East films in the UK via the annual Terracotta Film Festival, a monthly free film club, and frequent exclusive screenings. Joey Leung, Terracotta's Managing Director, has a great passion for Asian film and has chosen to screen Korean comedy Petty Romance, which uses an innovative technique of mixing adult manwha animation into this unconventional and hilarious rom-com.
A film by Kim Jeong-hoon
Date: Thursday 30th August 2012 7pm at Genesis Cinema, one screening only.
Venue: 93-95 Mile End Road, London E1 4UJ
Web: http://www.genesiscinema.co.uk/