Global Warming and Energy Challenges for Japan and the UK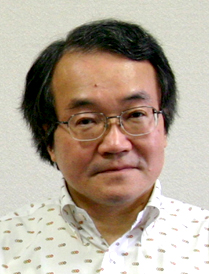 This seminar, arranged by JETRO and the Japan Society, will look at the energy and climate policies of Japan and UK and discuss their implications for investment and industry for both countries. In his keynote presentation, Professor Morihiro Kurushima, of Toyo University, will spell out the technical and international issues involved. Following this, senior specialists will talk about the two national strategies and their implications: Jun Arima, Director General of JETRO and a specialist in this sector, and Ben Golding, Deputy Director of Strategy in the UK's Department of Energy and Climate Change. They will be then be joined in a panel discussion by representatives of companies which are directly affected by these policies and who can discuss the challenges facing modern investors. There will be ample time for discussion, questions and answers.
Whether you are an investor, an academic or a user of energy, the issues to be discussed are of fundamental importance. National governments are putting into practice the necessary actions at varying speeds but all are affected.
The seminar will conclude at 4.00 pm when tea will be provided.
Professor Morihiro Kurushima – Toyo University Prof Morihiro Kurishima was the MITI Representative for Metal and Mining Affairs in London from 1988-1991. He held a variety of appointments in MITI until he became Director General of the Policy Planning Department of New Energy and Industrial Technology Development Organisation (NEDO) from 2001-2003. He is now the Professor in the Department of Regional Studies at Toyo University.
Professor Kurushima has attended the Conference of the Parties (COP) to the United National Framework Convention on Climate Change (UNFCCC) since November 1997. He also has been the chair to the steering committee of the CTI/Industry Joint Seminar Series (IEA/OECD) since February 1998. He is a member of National Committee on Energy and Resources Engineering, Science Council of Japan.
Ben Golding – Deputy Director of Strategy at DECCBen Golding is Deputy Director of Strategy at the Department of Energy and Climate Change. He is responsible for delivery of the UK's carbon budgets and implementation of the Climate Change Act, as well as work on DECC's strategy more broadly. Ben has worked on a range of energy and climate change projects including the Carbon Plan, the UK Low Carbon Transition Plan, and the recently published strategic framework for heat.
Jun Arima – Director General JETROJun Arima is Director General JETRO (Japan External Trade Organisation) in London, and Special Advisor on Global Environmental Affairs for the Ministry of Economy,Trade and Industry (METI), Japan. Before coming to London he held various energy/environment related positions in METI and overseas including Deputy Director General on Global Environmental and METI (Chief Negotiator for AWG/KP in UNFCC to name but a few).
To reserve your place, please call the Japan Society office on 020 7828 6330 or email events@japansociety.org.uk
Date: Monday 10 September 2012, 2.00pm
Venue: JETRO London, MidCity Place, 71 High Holborn, London WC1V 6AL