Globe to Globe: Chiten present Coriolanus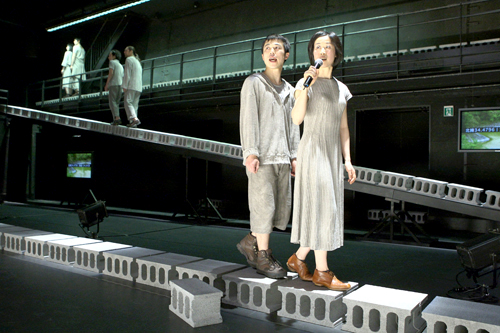 Date: 21 May 2012 – 22 May 2012
Venue: Shakespeare's Globe
This celebrated company from Kyoto works under the direction of one of Japan's most imaginative artists, Motoi Miura. Known for its minimalist and avant-garde vision, the company produces an expressive theatre rooted in the exploration of words, sound and the human body.
Originally formed in Tokyo, Chiten moved to Kyoto in 2005. Under the directorship of Motoi Miura, the company is particularly celebrated for its highly contemporary stagings of the works of Chekhov. In 2005 their production of The Seagull won the Toga Directors' Competition, followed in 2007 by an ambitious project to stage a production of all four of Chekhov's great masterpieces. The third production of this series, The Cherry Orchard, saw Miura win the Agency for Cultural Affairs New Director Award.
Coriolanus is one of the productions within Globe to Globe – all 37 of Shakespeare's plays in 37 different languages in a kaleidoscopic, six week festival at Shakespeare's Globe Theatre.