Haiku Prelude – Haiku Kami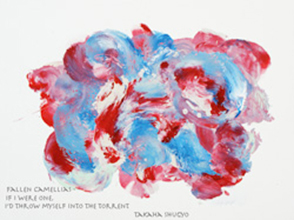 'Haiku Prelude – Haiku Kami' art project is dedicated to the victims to the Great East Tohoku Earthquake.
The exhibition of the art project in February 2013 will mark second anniversary of the tragic events in March 2011 in Japan. The project folds up from the series of paintings inspired by haiku and the project publication, proceeds from which are donated Momo – Kaki Orphans Fund.
Date: 17 February – 1 March 2013
Venue: POSK Gallery, 238 – 246 King Street, London W6 0RF
Email: carolina@carolinakhouri.com
Web: http://haikuprelude-haikukami.com/
Organiser: Carolina Khouri and Haringey Arts