HaYoung Kim – Eat All You Can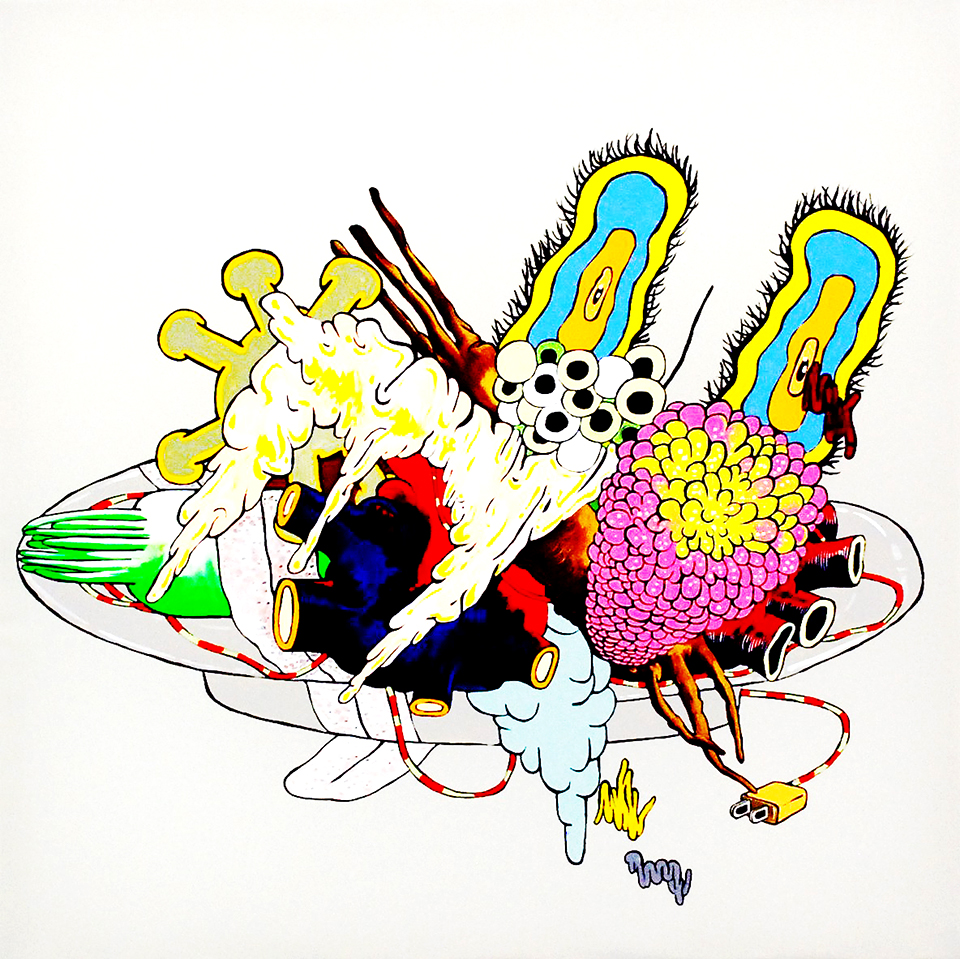 Hoxton Art Gallery are pleased to announce HaYoung Kim's first solo exhibition in East London, curated by Director of the Jerwood Foundation Lara Wardle.
HaYoung Kim has reached critical acclaim in London and internationally winning the Major Prize with Jerwood and the Soloman J Soloman Prize in 2010 and the Vytlacil AIR residency in New York, 2011.
Kim is a South Korean artist who graduated from the Royal Academy in 2011. The artist is renowned for her colourful depictions of manga inspired characters and landscapes, painting onto unusual surfaces such as drafting film and polyester.
Kim's practice focusses on the ways human beings consume and relate with technology; her recent work explores the physiological relationship between individuals and the digital realm. In her solo exhibition at Hoxton Art Gallery Kim will include a series of 'dish paintings' which feature meals of organic matter merging with the technological. Offering confused jumbles of flesh, food and emoticons on each of the plates Kim presents us with a glimpse of what our daily physical and virtual ingestion may look like.
Curator Lara Wardle joined the Jerwood Foundation in January 2010, having previously worked as a specialist in 20th Century British Art and Associate Director at Christie's. Alongside wider responsibilities as Director of the Jerwood Foundation, Lara is solely responsible for the Jerwood Collection of 20th and 21st century art, which is on public view at the new Jerwood Gallery in Hastings. Lara also sits on the Jerwood Gallery Board of Directors.
Date: 31st August 2012 – 4th October 2012
Venue: Hoxton Art Gallery, 4 Charlotte Road, Hoxton, East London EC2A 3PE