Healing Hands-A music of prayer for Japan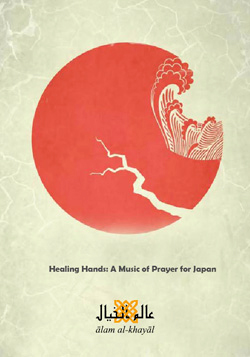 Date: 27 November 2011
Venue: The Old Hall, Lincoln's Inn, WC2A 3TL
Tel: 020 7923 1231
Email: Alam.al.khayal@gmail.com
Organiser: Alam al-Khayal
Alam al-Khayal invites you to an afternoon of inspiration in the beautiful, ancient, and arely seen Old Hall of Lincoln's Inn.
Acclaimed Japanese Chamber Musician and Soloist, Kanako Wakatsuki, teams up with 13 yr old Japanese-English violinist wonder, Hana Mizuta-Spenser to perform compositions by Ysaye, Mozart, M. Miyagi and Beethoven.
The concert is in support of the on-going reconstruction of Japan.
The Old Hall dates from 1490 (two years before Christopher Columbus sailed to America).
This will be a truly inspiring event in an extraordinary setting.