Heaven's Wind – Book launch and talk with editor and translator Angus Turvill and Professor Jay Rubin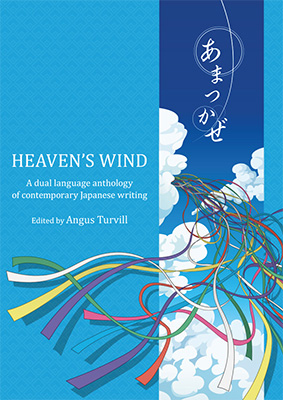 Taking its name from one of Japan's best known classical poems, Heaven's Wind (Amatsukaze) is the world's first dual language anthology of Japanese women's writing published by the Japan Society in 2018. Its stories are by some of the country's most celebrated contemporary authors: Kuniko Mukoda – The Otter; Natsuko Kuroda – Ball, Kaori Ekuni – Summer Blanket; Mitsuyo Kakuta – The Child over There; and Aoko Matsuda – Planting.
With the stories presented in Japanese/English parallel-text format, the anthology is aimed at readers of either or both languages. It seeks to bring people from different cultures together in the shared experience of reading the same stories from the same book.
The Japan Society is delighted to invite you to a special event marking the launch of Heaven's Wind, with the editor and translator of the book, Angus Turvill, and, on his first visit to the Japan Society, Professor Jay Rubin, whose translations include some of Haruki Murakami's best-known works. Following opening comments by Professor Rubin, Angus Turvill will talk about the book's five authors and their stories, reading excerpts and highlighting ways in which translation affects meaning and structure. Such issues will be expanded on in further discussion with Professor Rubin, and with the audience.
Date: Thursday 15 March 2018, 6:30pm
Venue: October Gallery, 24 Old Gloucester Street, London WC1N 3AL