Hikari Shimoda: Stand Up, Saviour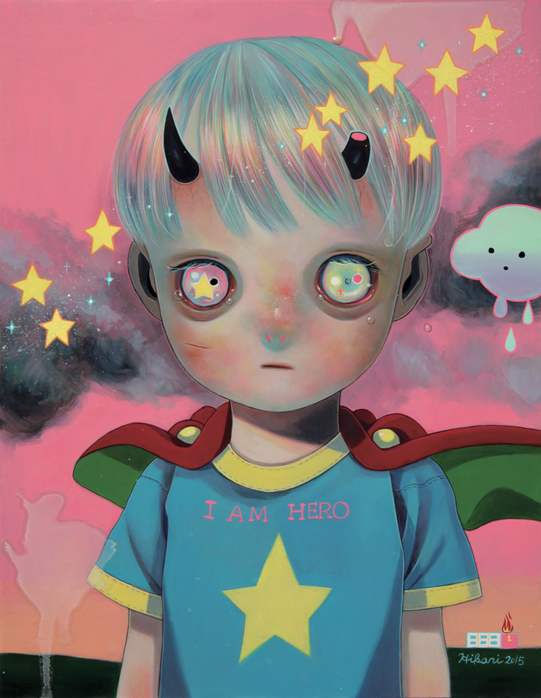 The colourful and disarming artworks by the Japanese pop painter Hikari Shimoda will intertwine with the emotional and poetic Street Art by the Italian Millo, filling up Dorothy Circus Gallery's walls. The intense dialogue between their artworks highlights their unique representation of adolescence and modern youth.
The Japanese artist Hikari Shimoda paints using bright colours and illustrative techniques that combine brushstrokes, lettering and collage. Her work is uniquely made by a juxtaposition of horror and sweetness, a dichotomy that perfectly reflects today's society. Stareyed children are a direct quote to the superhero child of the Manga culture, and their desire and strength to grow to protect all the children of the world from violence and loneliness. At the same time these characters also reveal the uncertainty and fragility of their own future and that of a tainted and lost childhood.
Hikari Shimoda will be attending the Opening event on 14 June 2019. FREE: RSVP to info@dorothycircusgallery.com to attend. 
Date: 14 June – 13 July 2019
Venue: Dorothy Circus Gallery, 35 Connaught Street, London, W2 2AZ