HYPER JAPAN 2013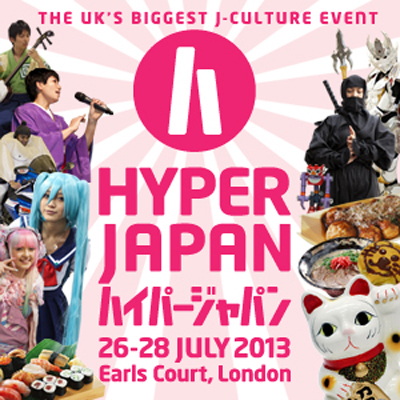 HYPER JAPAN is the UK's biggest celebration of traditional and modern Japanese culture and cuisine. HYPER JAPAN is a unique event that offers something for both the dedicated Japanophile and those not so familiar with Japanese or Asian culture. It's fun, colourful, diverse, and a great way to discover new and interesting trends.
Admission: £12 advance online booking, £15 on the door. Under 10's go free.
Date: 26 – 28 July 2013
Venue: Earls Court Two, Earls Court Exhibition Centre, Warwick Road, London SW5 9TA
Tel: 020-7247-9388
Email: press@hyperjapan.co.uk
Web: http://www.hyperjapan.co.uk
Organiser: Cross Media Ltd.