Ikebana Demonstration at Chiddingstone Castle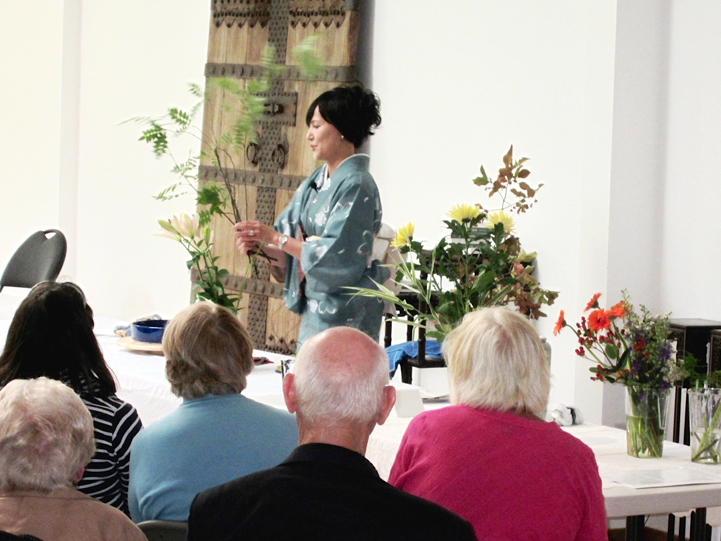 A drop-in demonstration of ikebana, the Japanese art of flower arranging, by masters of the Ohara School of Ikebana, England Chapter.
Visitors will be able to view the preparation of the ikebana display in the setting of the Castle and ask questions about the art form. The arrangements will include spring flowers from the Castle's grounds as well as other carefully selected flowers and plants.
The Castle will be open for visitors, including the Japanese Room which contains the fascinating collection of the last private owner of the Castle, Denys Eyre Bower (1905 – 1977). The ikebana display will be on view until the Castle closes at 17.00.
The demonstration will be included in the normal price of entry to the Castle (£9.50 for adults, £4.50 for children 5 – 13, free for children under 5).
The demonstration will take place in one of the Castle's historic rooms. It is a drop-in demonstration so advance booking is not necessary.
Date: 5 April 2020, 14.00 – 16.00
Venue: Chiddingstone Castle, Hill Hoath Road, Edenbridge TN8 7AD