I'm with you by So Fujii and Natsuki Tsukagoshi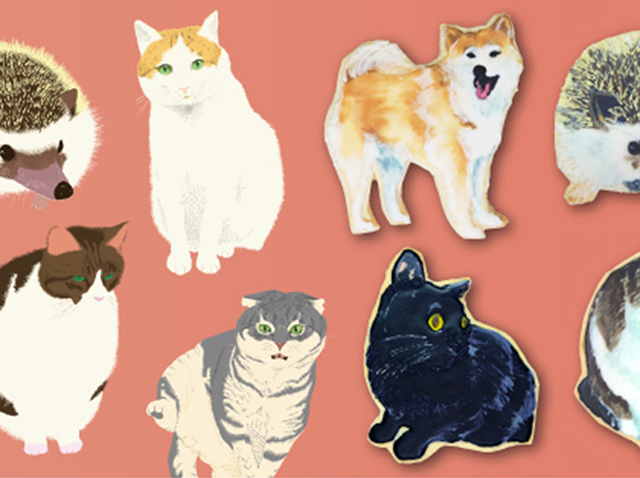 Following the great success of 'The Pets You Love' by illustrator So Fujii, the Sway Gallery London is delighted to announce the opening of 'I'm with you', an exhibition where So Fujii teamed up with Tokyo-based icing artist Natsuki Tsukagoshi to deliver a new view of 'The Pets You Love', using different materials, yet following the same theme.
This exhibition is divided into two parts
The first part has Pets as the main theme. The two Japanese artists gathered pictures of pets on different social media, and they worked on a unique project, creating two portraits of the same pet, one as an illustration, the other as an iced biscuit. They brought this project to the Sway Gallery because they wanted to share the feelings of the pet owners (love, happiness, joy, sometimes frustration and even sadness).
The second part will take us into the world behind the creation of the picture book 'I'm with you', the story of a girl who gets lost in the woods and meets all kinds of strange animals.
This is actually an unprecedented collaboration among three artists, So Fujii, the illustrator, Natsuki Tsukagoshi, the icing artist and Kanako Noda, the writer. The original artworks from this picture book are absolutely special, an exceptional combination of different media that will charm people of all ages.
Date: 12 – 22 December 2018
Venue: Sway Gallery, 70-72 Old Street, EC1V 9AN, London
E-mail: info@sway-gallery.com
Web: http://www.sway-gallery.com
Organiser: Sway Gallery London