Images with and without Texts: The Photographic Magazine in 1930s Japan – with Jelena Stojković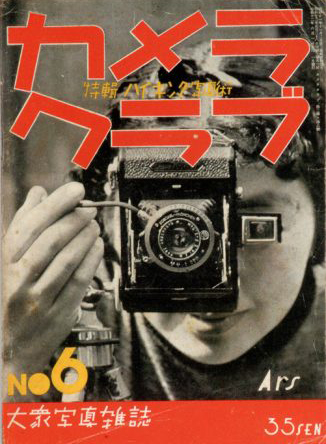 The 1930s are sometimes referred to as the 'golden age' of Japanese photography. Following the touring of Film und Foto exhibition around the country in 1931 modernist approaches to the medium flourished on an unprecedented scale, among such prominent photographers as Kiyoshi Koishi, Iwata Nakayama and Nakaji Yasui. However, as a significant proportion of negatives and original prints from the period were lost in the Allied bombings at the end of the Second World War, this 'age' of Japanese photography is best perceived through the prism of photographic magazine.
In this lecture, we look at versatile examples of the rich photographic magazine culture in 1930 Japan, from the iconic Kōga and Photo Times as well as the lesser-known publications such as Kameraman or even Home Life. We discuss the ways through which photography was mobilised in these publications in relation to text, and what these different forms of presentation tell us about the Japanese visual culture at large during the turbulent decade between the Manchurian Incident (1931) and the onset of the Pacific War (1941).
Date: Monday 17 September 2018 6.45pm
Venue: The Swedenborg Society, 20-21 Bloomsbury Way, London WC1A 2TH