Imamura Shohei: How to Win Fans and Influence People in the Postwar Japanese Studio System – with Jennifer Coates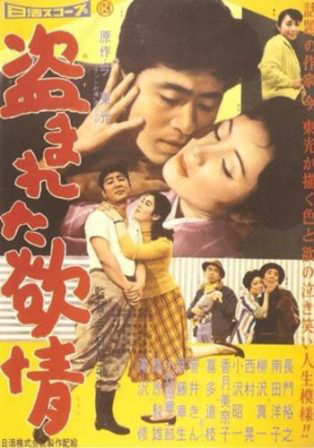 Imamura Shohei's first four films have received significantly less academic and critical attention than his work from 1960 onwards. Stolen Desire (Nusumareta yokujo, 1958), Ginza Station (aka Lights of Night, Nishi Ginza eki mae, 1958), and Endless Desire (Hateshinaki yokubo, 1958), made at Nikkatsu Studios, have been largely dismissed, with My Second Brother (Nianchan, 1959) credited with bringing Imamura to critical and academic attention. This lecture takes a closer look at the contents and reception of these early films, investigating their relation to critical and popular understanding of Imamura's own directorial persona.
Many critics consider these films uncharacteristic of Imamura, yet if we look closely at their themes, casting, language, and settings, we can see many central components of Imamura's later work in these early studio films. While the dominant story of Imamura's career situates My Second Brother as the work in which he found his authorial voice, this voice is discernible much earlier. Imamura's first three films are in fact strongly characteristic, not only of his later work, but also of his public-facing auteur persona. A closer look at these early works helps us to understand how Imamura to won over professional film critics to become a critically lauded star director.
Date: Monday 19 November 2018, 6.45pm
Venue: The Swedenborg Society, 20-21 Bloomsbury Way, London WC1A 2TH