Indie Rock Sensation Ling tosite sigure Release First Album Outside of Japan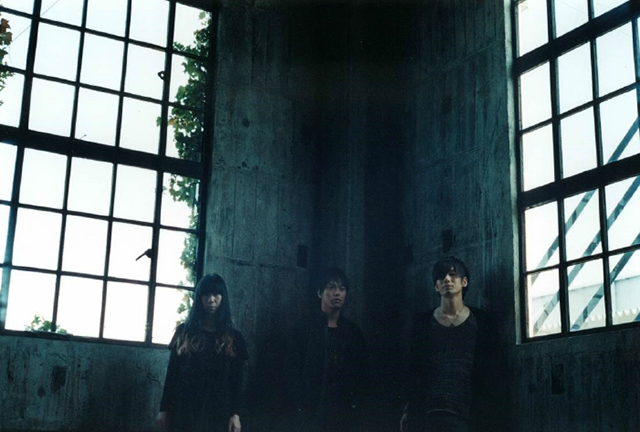 New London-based label JPU Records is proud to bring Japanese guitar heroes Ling tosite sigure back to the UK for the release of their phenomenal new album i'mperfect on 24 June.
In 2010 the trio embarked on their first UK tour, paying homage to the country that heavily inspired their music, before returning back to Japan to celebrate the runaway success of their album still a Sigure virgin?. Impressively, it topped the country's official charts almost entirely from word of mouth.
Ling tosite sigure's ferocious yet beautiful arrangements; sharp and technical guitar work; thick, distorted basslines; and aggressively progressive beats have set them out as the new heroes of Tokyo's notorious indie-scene, and i'mperfect manages to capture it all in one of their most ambitious efforts to date. Throw in haunting, intertwined male-female vocals and multi-genre influences you have one of Japan's most refreshing, unique and most talked about albums of the year.
The anticipation surrounding i'mperfect was first smashed when 'abornamize' featured as the opening to hit anime series PSYCHO PASS. The track, a dazzling display of psychedelic post-rock – and highlighted by guitarist TK's unusual, frantic and melodic style of playing – was an instant hit for Japan's alternative music fans. By the time the single hit the shelves, #abnormalize, #sigure and their name in kanji (#凛として時雨) were already the top three Twitter trends in Japan. Watch the music video, which already has 1.5 million views.
i'mperfect will rock out in physical and digital formats across the UK and Europe from 24 June via JPU Records. The incredible new album will also be made simultaneously available on iTunes in the USA, Canada, Australia, New Zealand, Brazil and five other South American countries.
To celebrate the release Ling tosite sigure's official Youtube channel has been made available for fans outside of Japan for the first time, and includes the band's previous music videos as well as guitarist TK's solo work and more. View it and begin your romance with sigure.
i'mperfect Tracklist
01. Beautiful Circus

02. abnormalize

03. Metamorphose
04. Filmsick Mystery
05. Sitai miss me
06. make up syndrome (album mix)
07. MONSTER
08. KIMITOOKU (キミトオク)
09. Missing ling
Homepage
http://sigure.jp/
http://www.jpurecords.com