International Symposium "Safeguarding the Intangible: Cross-Cultural Perspectives on Music and Heritage"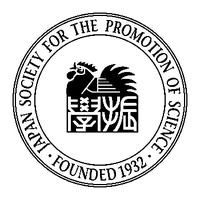 The international symposium "Safeguarding the Intangible: Cross-Cultural Perspective on Music and Heritage", including film-screenings and concerts, is the inaugural event of the new Aian Music Unit in the Music Department at Goldsmiths. It is supported by a prestigious award from the Japan Society for the Promotion of Science (JSPS).
The symposium will, through individual paper presentations, round table discussions as well as documentary-film screening, investigate current revival initiatives in different parts of the world in order to examine and evaluate the issues concerning the protection of musico-cultural heritages.
The Japanese system of cultural protection and preservation has been highly influential model here ever since the first law for the Protection of Cultural Properties was passed as early as in 1950. Thus, under the JSPS scheme, 5 prominent scholars will be invited from Japan. They will be welcomed by other academics working in the related fields from UK institutions.
Date: 19-21 February 2014
Venue: Music Department, Goldsmiths, the University of London, New Cross, London SE14 6NW
Email: Dr Naomi Matsumoto (n.matsumoto@gold.ac.uk)
Web: http://www.eventbrite.co.uk/e/international-symposium-safeguarding-the-intangible-tickets-9782615065
Organiser: Music Department, Goldsmiths, the University of London