Investing in Africa: challenges and opportunities faced by Japan and the UK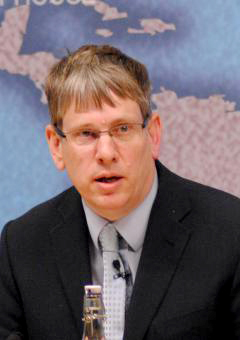 In his tour of Eastern Africa earlier this year, Japanese Prime Minister Shinzō Abe pledged over £8.7 billion in aid and trade deals. A large portion of this amount would be channelled towards infrastructure development, which will give strength to the East African export market.
While the UK's presence in Africa has existed for longer, there is less of a concerted push from the British government, despite its very long-established links with many countries in the region, into sub-Saharan development. The steadily increasing working-age population of the region, however, is creating new markets for telecommunications and other high-tech industries which in turn provides more opportunities for private investors.
In the shadow of well-established presence by other countries across the continent what implications does the current situation in Africa hold for British and Japanese companies looking to invest? This panel discussion aims to examine some of the issues common to both countries, and ways in which they can be surmounted.
The keynote speaker for the panel is Alex Vines OBE, Director of the Africa Programme at Chatham House. He will be joined by Haruki Hayashi (Regional CEO for Europe & Africa, Mitsubishi Corporation) and Jun Arima (Director-General, Japan External Trade Organisation). The event is chaired by Sir David Warren.
Date: Monday 3 November 2014, 6.30pm
Venue: King & Wood Mallesons SJ Berwin, 10 Queen Street Place, London EC4R 1BE