IWC award winning Sake tasting at The Japanese Embassy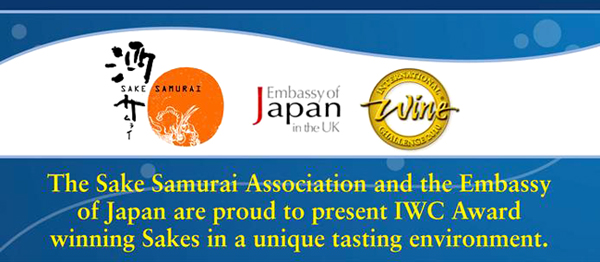 Date: Thursday 8th September 2011 – (5pm to 6pm: Trade Only), (6pm to 8pm: Trade and General Public)
Venue: The Embassy of Japan, 101 Piccadilly, London W1J 7JT
Fee: Admission is free, but PRE-REGISTRATION IS ESSENTIAL
Eight of the top award winning sake makers from 468 entries to the IWC sake competition 2011 are coming over from Japan and showing their winning sakes and their household name sakes, despite the difficulty of post-earthquake economic slowdown and severe trade restrictions.
The Embassy of Japan is providing a special range of sake from Tohoku area to support the Kuramotos and people who encountered the disaster.
To register your attendance, please e-mail the following to: sake@ld.mofa.go.jp NOT LATER THAN 2nd SEPTEMBER 2011. We can not accept registrations over the phone.