Japan Foundation Fellows Lecture Series IV: Consumer Ethics in Japan: the morality of grocery industry managers by Dr Sigmund Wagner-Tsukamoto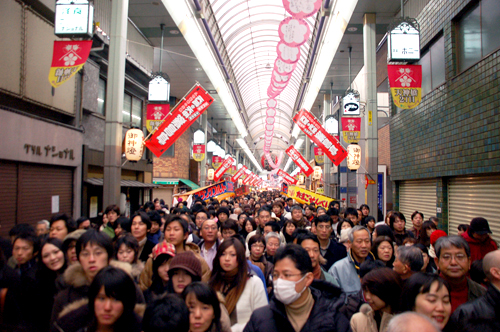 Date: 5 May 2011 from 6.30pm
Venue: The Japan Foundation, London, Russell Square House, 10-12 Russell Square, London WC1B 5EH
This lecture will discuss managerial views on business ethics from within the Japanese groceries industry. These views will be analysed with three concepts of "moral agency": firstly, 'unintentional moral agency', i.e. the moral side-effects of the simple commercial need to ensure customer satisfaction; secondly, 'passive intentional moral agency', such as following business laws that have an ethical dimension; and, thirdly, 'active intentional moral agency', that is, specifically creating ethical products. Based on an empirical study of qualitative interviews, it is argued that the Japanese firms in question successfully demonstrate unintentional and intentional passive moral agency, but certain sets of managerial views were found to limit the operation of active moral agency. This arguably demonstrates the need for the development of business ethics-related programs in order to further strengthen the benefit of an active moral approach.
Dr Sigmund Wagner-Tsukamoto was a Japan Foundation Fellow in 2005-06 and has been with the School of Management at the University of Leicester since 1997. He received a DPhil in social/consumer studies from the University of Oxford (1996), and a PhD in economic organisation theory from the Catholic University of Eichstaett at Ingolstadt (2001).
Professor Chris Cowton will be the discussant – he is Professor of Accounting and Dean of the Business School at the University of Huddersfield. He has wide-ranging research interests, from philosophy to operational management, but is currently focusing on business and financial ethics.
This event is free to attend but booking is essential. To reserve a place, please email your name and those of any guests, as well as the title of the event you would like to attend to event@jpf.org.uk