Japan Foundation Touring Film Programme 2019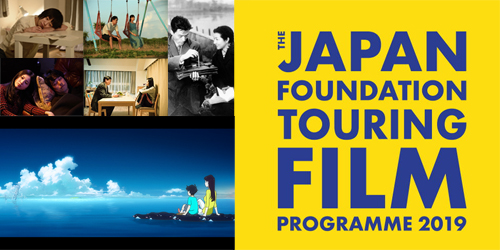 Love, in all its semblances and dimensions, is a state so universally experienced by humankind that it has provided a perpetual source of inspiration in the long history of global cinema. Japanese cinema is no different. Love and the associated feelings of passion, affection, and destruction, in equal measure have all been channelled into a pivotal driving force behind the rise of many Japanese filmmakers, crystallising in timeless works which form part of the nation's artistic repertoire.
The Japan Foundation Touring Film Programme 2019 features thoughtfully selected works, all focusing on this theme in one way or another. As the conventional binaries defining what it means to love continually give way to new understandings of this sweeping emotion, so too does this year's curation aim to provide insights into a wider context of love in Japanese society.
Embracing other complicated emotions that go hand in hand with love, the programme aims to provide a more comprehensive picture of Japanese relationships, ranging from conventional love stories, LGBT issues, familial devotion, compassion for the fellow man, transgressive attractions, to profound renderings of the devastation felt with the loss of love
Date: 2 February 2019 – 28 March 2019
Venue: Cinemas across the UK