Japan Society Book Club—Colorless Tsukuru Tazaki and His Years of Pilgrimage by Haruki Murakami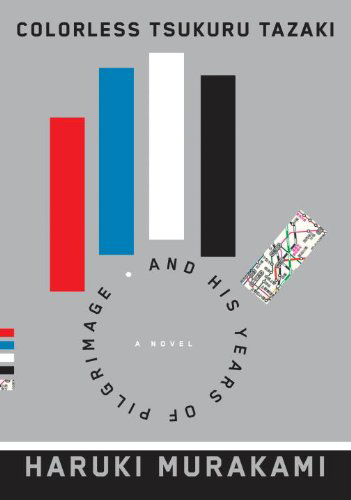 Colorless Tsukuru Tazaki and His Years of Pilgrimage is the story of a man whose four best high school friends, Mr Red, Mr Blue, Miss White and Miss Black, ostracise him—he is colourless, because his name is the only one without a kanji symbol for a colour. It is, translator Gabriel told The Australian last year, 'more tightly focused' than previous books by the author.
The book club is held every month. There is no restriction on the nationality of the authors read, but books should be available in translation in both Japanese and English. The discussion is conducted mainly in English, but you can choose the language in which you read the book. The intention is simple: to explore the themes of the book, express personal opinions on the style and content, discuss how the book has changed (or not) in translation and to have a relaxed discussion with others who have similar interests.
Date: Monday 8 September, 7.00pm
Venue: The Japan Society, 13 / 14 Cornwall Terrace, London NW1 4QP