Japan Society Book Club – Kwaidan, Stories and Studies of Strange Things by Lafcadio Hearn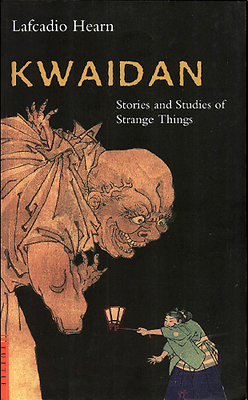 In the chill of November the Japan Society Book Club will be making a foray into the mysteries of bygone folklore, with a collection of Lafcadio Hearn's most famous ghost stories.
Kwaidan – Stories and Studies of Strange Things, contains stories Hearn claims to have heard first-hand on his travels around Japan, alongside translations of old Japanese texts and tales of his own invention. From blind minstrels battling ghostly samurai to encounters with the Snow Woman's floating form, Kwaidan is perfect bedside reading as the nights draw in.
Lafcadio Hearn: Born on a Greek island, educated in Ireland and sent to seek his fortune in America, Lafcadio Hearn's life story is as varied as his collections of Japanese folklore and legend. In 1890, he travelled to Japan where he found his greatest source of inspiration, spending the rest of his life teaching literature and writing extensively about his adopted country.
The book club is held on the second Monday of the month. There is no restriction on the nationality of the authors read, but books should be available in translation in both Japanese and English. The discussion is conducted mainly in English, but you can choose the language in which you read the book. The intention is simple: to explore the themes of the book, express personal opinions on the style and content, discuss how the book has changed (or not) in translation and to have a relaxed discussion with others who have similar interests.
Date: Monday 12 November 2012, 7.00pm
Venue: 5th View, Waterstones, 203-206 Piccadilly, London W1J 9LE