Japan Society Book Club: The Devil's Whisper by Miyuki Miyabe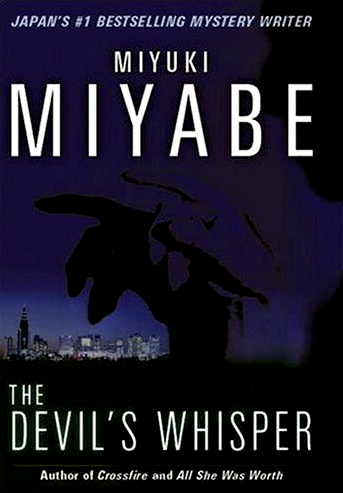 Date: Monday 14 November 7.00pm
Venue: 5th View, Waterstone's Piccadilly, 203-206 Piccadilly, London W1J 9LE
Sixteen year old Mamoru is just an ordinary teenager who finds himself drawn into an intriguing investigation when his uncle is arrested for apparently driving down a young woman with his Taxi. Convinced things aren't all they seem, Mamoru sets off on a journey to discover the truth about the mysterious young woman supposedly killed by his uncle. As Mamoru gets drawn in, the saga seems to get stranger and more intriguing.
Born on December 23 1960, Miyuki Miyabe started writing while she was working at a law office in 1984. She has since gone on to become one of the most respected contemporary Japanese authors, building her reputation on the success of titles such as All She was Worth and Brave Story. In 1993 Miyabe won the Yamamoto Shugoro Prize for Kasha and in 1998 she won the Naoki Prize for Riyu.
The book club is held on the second Monday of the month. There is no restriction on the nationality of the authors read, but books should be available in translation in both Japanese and English. The discussion is conducted mainly in English, but you can choose the language in which you read the book. The intention is simple: to explore the themes of the book, express personal opinions on the style and content, discuss how the book has changed (or not) in translation and to have a relaxed discussion with others who have similar interests.