Japan Society Book Club: The Railway Man by Eric Lomax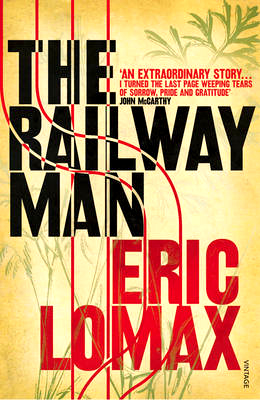 Like many men of his generation, Eric Lomax was an obsessive railway enthusiast, spending his childhood following steel tracks and chasing the clouds of steam engines. At the age of twenty-three, he found himself in Singapore when it was captured by the Japanese and, in a strange twist of fate, Lomax was put to work on the infamous Thailand to Burma railroad.
From model railways to the 'railway of death', the author recounts the story of his war years in a startlingly honest voice. His recollections of the trials he endured demonstrate a remarkable humanity in the face of the reductive power of total war. The narrative takes the reader from torture at the hands of the Imperial Japanese Army to the possibility of reconciliation and renewal. The book concludes with Lomax's post-war life, the isolation and despair of a POW returned home juxtaposed with the remarkable story of his reunion with Takashi Nagase, one of his former interrogators.
The Railway Man has been the subject of a documentary, an award-winning television drama and is currently being made into a feature film starring Jeremy Irvine, Colin Firth and Nicole Kidman.
Eric Lomax was a Royal Signals officer attached to the 5th Field Regiment, Royal Artillery. He was commissioned in 1940 and was a Lieutenant when captured by the Japanese at the fall of Singapore. He was awarded the Efficiency Medal (Militia) in 1949 and was granted the hon. rank of captain. Lomax's later life included reconciliation with one of his former torturers, interpreter Takashi Nagase of Kurashiki, Japan, on the bridge over the river Kwai.
Date: Monday 13 August 2012, 7.00pm
Venue: 5th View, Waterstones, Piccadilly, 203-206 Piccadilly, London W1J 9LE