Japan Society Book Club – The Sound of Waves by Yukio Mishima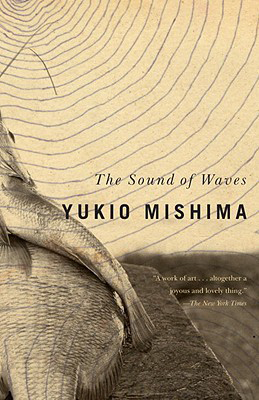 'Of such classic design its action might take place at any point across a thousand years' – San Francisco Chronicle
Set in a remote fishing village in Japan, The Sound of Waves is a timeless story of first love. It tells of Shinji, a young fisherman and Hatsue, the beautiful daughter of the wealthiest man in the village. Shinji is entranced at the sight of Hatsue in the twilight on the beach and they fall in love but the villagers' gossip and jealousy threaten to divide them.
Mishima was awarded the Shincho Prize for this novel in 1954. It has been adapted as a film on five separate occasions.
Yukio Mishima (14 January 1925 – 25 November 1970) was the pen name of Kimitake Hiraoka, a Japanese author, poet, playwright, actor, and film director. Mishima is considered one of the most important Japanese authors of the 20th century; he was nominated three times for the Nobel Prize in Literature and was poised to win the prize in 1968, eventually losing the award to his fellow countryman Yasunari Kawabata, possibly as a result of his radical right-wing activities. His avant-garde work displayed a blending of modern and traditional aesthetics that broke cultural boundaries, with a focus on sexuality, death, and political change. Mishima was also known for his bodybuilding and martial arts obsessions. In 1970 he committed ritual suicide by seppuku after a failed coup d'état.
The book club is held on the second Monday of the month. There is no restriction on the nationality of the authors read, but books should be available in translation in both Japanese and English. The discussion is conducted mainly in English, but you can choose the language in which you read the book. The intention is simple: to explore the themes of the book, express personal opinions on the style and content, discuss how the book has changed (or not) in translation and to have a relaxed discussion with others who have similar interests.
Date: Monday 8 July 2013, 7.00pm
Venue: The Old Star (basement alcove), 66 Broadway, London SW1H 0DB