Japan Staff Band of the Salvation Army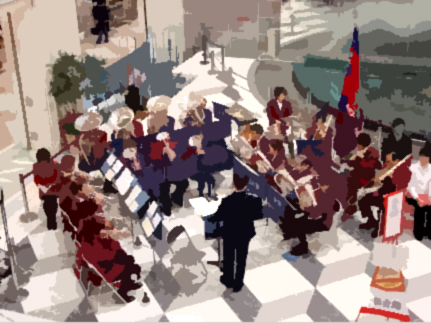 Date: Saturday May 28th – 7.30pm
Venue: SAGA Pavilion, Sandgate CT20 3SE
The Salvation Army will witness a historic event here in the South East of the UK when the Japan Staff Brass Band make their first ever visit to Europe, and it is our tremendous privilege to host these Salvationist musicians here in Hythe, Kent, for their first weekend of performances.
Following the devastation caused in Japan by the earthquake, tsunami, and nuclear radiation in March, our support for our friends at this time has become all the more meaningful.
The Saturday evening concert starts at 7.30pm, using the SAGA Pavilion in nearby Sandgate, CT20 3SE. This is a beautiful, modern venue in which they will be supported by a selection of songs and a splash of colour from the Shepway Community Gospel Choir.
This really is an event that does not come along very often, and we want to use this opportunity to raise awareness, and to encourage our brothers and sisters from Japan.
Please pass this info along to those who may be interested, help us to promote this historic occasion, and give them all the encouragement we can.
Tickets for this event are just £8 for adults and £1 for children. The venue has ample and free on-site parking.
To book tickets either email phil@hythesalvationarmy.org.uk, phone Richard on 01303 268354 or else visit www.hythesalvationarmy.org.uk/jsb for more detail.