Japanese Cinema at 18th Raindance Film Festival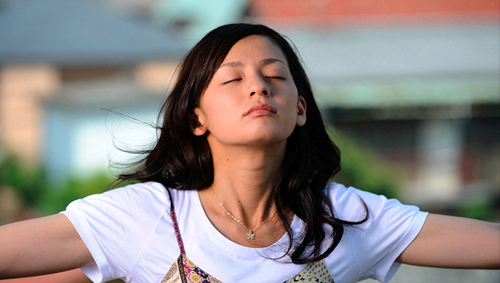 Date: 28 September 2011 – 9 October 2011
Venue: Apollo Cinema Piccadilly Circus
Raindance Film Festival is Europe's leading independent film festival. Listed by Variety as one of the world's top 50 'unmissable film festivals', Raindance aims to nurture, support and promote independent films and filmmakers from the UK and around the world.
Over the years, the festival has hosted such guests and filmmakers as Christopher Nolan, Shane Meadows, Ken Loach, Marky Ramone, Iggy Pop, Anton Corbijn, Quentin Tarantino, Faye Dunaway and Lou Reed. Over the last few years our international Jury has included Lemmy, Charles Saatchi, Armando Iannucci and Tom Waits.This event is supported by the Japan Foundation, and this year's lineup features a number of Japanese titles, details for which can be found below. For more information about the festival, please click here.
Since its incarnation in 1994, Raindance has continued to support Japanese cinema, and this year's lineup is no exception, featuring no fewer than nine works of Japanese Independant Cinema, many of which are enjoying their UK premiere – some even their international premiere.
Works included in this years lineup include films such as Body Temperature, Sleep and Synchronicity.