Japanese Cultural Afternoon for Tsunami Orphans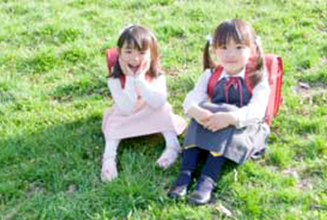 Date: Saturday, 4th August 2012 (14:00 – 17:00pm)
Venue: "Ball room" 1 floor 43 Lancaster Gate, London W2 3NA
Ticket: £7 (£5 for Students and OAP)
Supporter: Women's Federation for World Peace UK (www.wfwp.org.uk)
Program:
14:15 – 14:25 Presentation by Women's Federation for World Peace UK (Mrs Taeko Duckworth)
14:30 – 15:30 Introduction of "Kimono and Tea ceremony-15th century's style" "Shinto and Bushido". Appeal of Charity organization "Aid For Japan" )Miss Akemi Solloway Tanaka)
15:30 -15:35 Piano "Neighbor Totoro" (Miss Keishin Barrett)
15:35 -15:50 Demonstration of how to use Japanese wrapping cloth – Furoshiki (Mrs Akiko Takeichi)
15:50 -16:00 Japanese traditional dance "Sakura Sakura" (Miss Akemi Solloway Tanaka)
16:00 -17:00 Refreshments (A display of Origami, Calligraphy and other Japanese cultural goods)
*We donate all the profit to the charity "Aid for Japan" for the sake of Tsunami orphans. As for claiming Gift Aid to HM Revenue & Customs, please note XT31630 for "Aid for Japan" www.aidforjapan.org.uk
Contact:
Ms Taeko Duckworth
tel: 020-8420-1551
e-mail: ainokazoku@virginmedia.com
Please watch this video.
The two girls in the video are Kana and Maria:
Kana is 17 years old. She lost both parents in the Tsunami and now she lives with her grandmother who is 74 years old and her younger brother Kento who is 15. Her grandmother is not well and has a bad leg.
Kana loves Harry Potter and reading books. She also likes studying English, and baking.
Maria is 11 years old. She lost her parents, grandparents and a younger brother because of the Tsunami. At first she lived with her uncle but he lost his job so she left his house one month later. Then she moved to be with another other uncle but he had already lost his wife in the Tsunami and things were difficult. She left this uncle one month later. Now she lives in an orphanage.
She is interested in England, and would like to visit. She likes Manga and drawing pictures. She also likes dogs and has many friends at school.
We want to invite them to England in December. We shall try our best for fund raising. If you can help us, we really appreciate this.