Japanese Enamels: The Seven Treasures Gallery Talk at The Victoria and Albert Museum with Gregory Irvine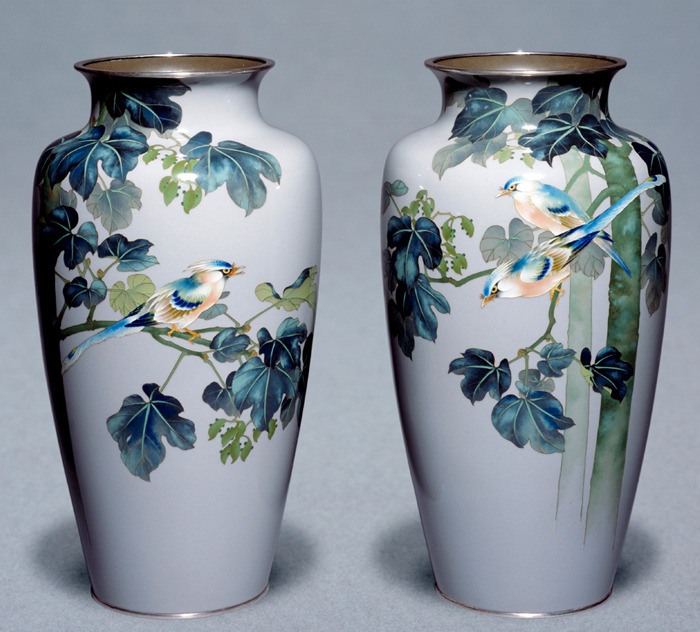 Date: Friday, 14th October 2011, 7pm
Venue: Victoria and Albert Museum, Gallery 45, Cromwell Road, London SW7 2RL
Members only event
Booking essential – Spaces limited
Combining gems from the V&A's collection with the Edwin Davies Gift of cloisonné enamels, this display presents a rounded picture of one of Japan's most exquisite art forms. View over 120 objects dating from the late 17th to the 20th century, and hear in-depth commentary by the curator.
The V&A collection illustrates the renaissance of Japanese enamelling in the 1840s, the experimental works of the 1850s and 1860s, the rise of master artists such as Hayashi Kodenji, Namikawa Yasuyuki of Kyoto and Namikawa Sosuke of Tokyo and the output of the creative, innovative and prolific Ando Cloisonné Company of Nagoya. Mr Edwin Davies, a benefactor of the V&A and Trustee, donated a fine collection of Japanese cloisonné enamels to the Museum in January 2011. These date predominantly from the Golden Age of Japanese enamelling, c. 1880-1910, when artistic and technological sophistication reached a peak. The V&A now holds the largest and most comprehensive collection of Japanese cloisonné enamels in any world museum outside the USA.
Gregory Irvine is Senior Curator in the Asian Department of the Victoria & Albert Museum, London and is principally responsible for the collections of Japanese metalwork, focusing on arms, armour and cloisonné enamels.