Japanese Fiction in Translation: Michael Emmerich and Stephen Dodd in conversation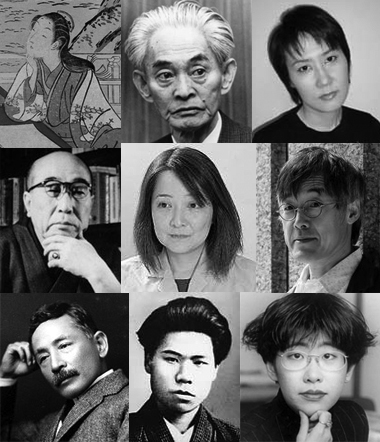 The Japan Society is delighted to be hosting a discussion between two eminent figures in the world of Japanese translation and literature studies, Michael Emmerich and Stephen Dodd.
The evening will begin with a short presentation on Emmerich's current book project, The Tale of Genji: Translation, Canonization, and World Literature, in which he re-examines the conventional narrative of this iconic work's history, arguing that it became a classic outside of Japan before it was popularized domestically.
Stephen Dodd, Senior Lecturer in Japanese at the School of Oriental and African Studies, will then join Emmerich in conversation about theories of world literature and how its canon is constituted and recognised. The discussion will expand to encompass Emmerich and Dodd's own translation work, which ranges from classical to contemporary-era Japanese fiction. The two scholars will consider wider issues surrounding work being translated today and the opportunities that remain for new translations in the field. After this discussion the audience will have a chance to engage in an extended question and answer session, with the opportunity for more informal networking over sake and light refreshments at the end of the evening.
Date: Thursday 18 April 2013, 6.45pm
Venue: The Swedenborg Society, 20-21 Bloomsbury Way (Hall entrance on Barter St), London WC1A 2TH