Japanese for Juniors: All About Japanese Dolls!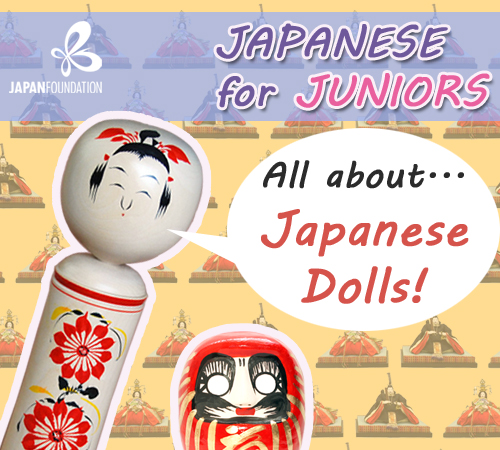 From simple wooden kokeshi to elaborate and beautiful hina-ningyō, Japanese dolls have been celebrated worldwide since ancient times as cute toys and as works of art.
In this workshop especially for children, you can learn all about the many different kinds of Japanese dolls, and what they all mean to Japanese people. You can also learn some useful Japanese language to help you talk about dolls and other things you might see in Japan. Finally, you will have the chance to make your own origami dolls yourself!
Date: 28 May 2016 from 10.30am to 12.30pm
Venue: Brockway Room, Conway Hall, 25 Red Lion Square, London WC1R 4RL