Japanese Plays and Playwrights Series: Current Location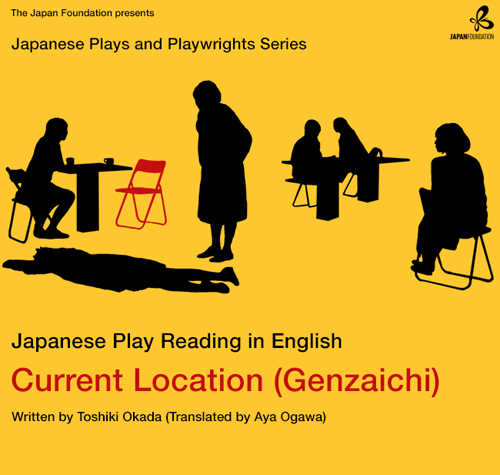 As part of the annual Japanese Plays and Playwrights Series, The Japan Foundation has invited award-winning theatre company FellSwoop to perform a work-in-progress performance of Toshiki Okada's Current Location. The event will be the first performance in the UK of this work, which marks a ground-breaking new direction for Okada and his theatre group, Chelfitsch, and which has received rave reviews all around the world since its world premiere in 2012.
The performance will be a continuation of FellSwoop's longstanding relationship with Okada, having previously presented a work-in-progress of Okada's signature work, Five Days in March.
Following the performance, Bertrand Lesca, Director of Ablutions by FellSwoop Theatre, and Josh Goulding, dramaturg for FellSwoop's performance of Current Location, will be joined in conversation with Kyoko Iwaki, a journalist specialising in contemporary performing arts.
Date: 18 March 2014 from 6.30pm
Venue: The Japan Foundation, London