Japanese Seminar: Language Education Policies and the National Curriculum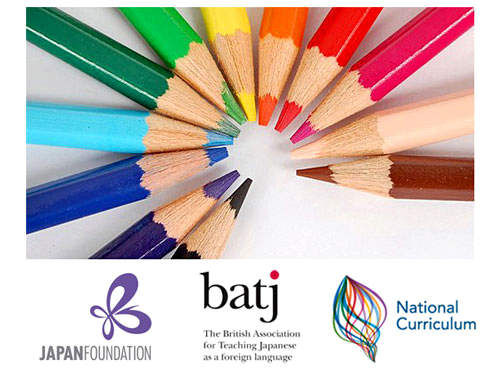 Date: 29 October 2011 from 2.00pm
Venue: Japan Foundation, London
Entry: £3.00 for both BATJ members and non-members
There have been far-reaching changes to language education policies in the UK over the last few years. This seminar aims to explain the current policies of Modern Foreign Languages in the UK including an explanation of the National Curriculum, how this is actually taught at secondary schools within England, and developments we expect to in future Education Policies.
This seminar is organised by the Japan Foundation in conjunction with British Association for Teaching Japanese as a Foreign Language (BATJ).
Speakers:
Steven Fawkes is a familiar figure in Languages and speaks regularly at conferences around the country. He has twice been President of the Association for Language Learning, for which he is now a Trustee and Membership Officer. He represented ALL on the Steering Group for the National Strategy for Languages and is Secretary to the Language Alliance. He is also Chair of the UK Judges for the European Language Label. Steven previously taught Languages for 16 years in County Durham and worked as Advisory Teacher there in Special and Comprehensive schools.
Subsequently at the BBC he worked on developing TV, radio, print and Internet resources for Languages in Schools and later took the overview of Policy in the whole Schools area. He was Project Manager for the Award winning website: Tobu : KS3 Japanese created for the the Dept of Education in 2001.
He is author of articles and books for Language learners and teachers, was a Chair of Governors at a Comprehensive School and currently also works in teacher training and education on behalf of various providers.
Lydia Morey is very active in Japanese Language Education. She teaches Japanese at various schools including a language college, an academy and a private school, ranging from compete beginners through to GCSE and A-level and beyond. She currently chairs the Association for Language Learning's Japanese Language Committee.
Seiji Fukushima is the Chief Japanese Language Advisor at the Japan Foundation London. He has worked as a teacher of Japanese in Mexico, Uzbekistan, Russia and Hungary before coming to the UK to take up his current post early in 2011 .