Japanese Taster for Schools Programme – Volunteer Training Day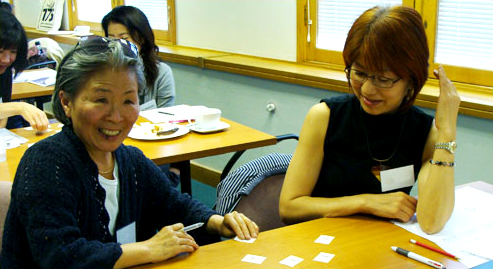 The next Volunteer Training Day for our Japanese Taster for Schools (JTS) Programme (formerly "StepOutNet") will take place on Friday, November 25th 2011.
Our regular Training Days at our London office are a great opportunity to meet other volunteers, get teaching ideas, and ask any questions you may have. We ask our volunteers who live within travelling distance to London to attend at least one Training Day before making a school visit), in order to get a full understanding of the JTS Programme. Those who are not yet members of JTS but are interested in joining are also welcome to sign up for the training day.
The day will begin with an induction for new attendees at 12:30. Those who have attended before may attend from 13:00.
To register, please click here to use our online application form.