Japan's demographic shift and its implication for the future of Japanese education and social policy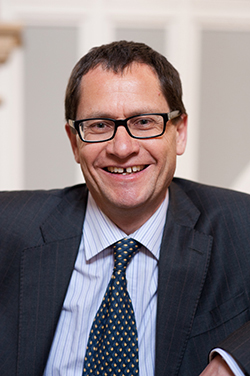 Japan is currently going through the most dramatic demographic transition that the world has ever seen that cannot be ascribed to either war or plague. Life expectancy is rising, fertility rates are falling, the country is ageing and the population is shrinking – all faster than in any other country in the world. According to most estimates, by the end of the current century, the Japanese population will be half its present size. There is no area of Japanese educational, social, political and economic policy which remains untouched by this demographic shift. This talk will discuss some of its most immediate implications, focussing in particular on a predicted implosion of Japan's higher education system where, since 2014, supply has for the first time outstripped demand.
Roger Goodman has since 2008 been Head of Oxford University's Social Sciences Division which, with almost 1000 academic staff, is one of the largest groups of social scientists in the world. In 2003, he took up the Nissan Chair of Modern Japanese Studies. Prof. Goodman's research over the past 30 years has been mainly on the education and social welfare system of modern Japan. He has published many books including, most recently, Higher Education and the State, 2012, A Sociology of Japanese Youth, 2011, and Ageing in Asia, 2007. Prof. Goodman is currently Chair of the UK Academy of Social Sciences.
Date: Monday 21 September 2015, 6.45pm
Venue: The Swedenborg Society, 20-21 Bloomsbury Way, London WC1A 2TH