Japan's Family Planning for the Global War on Population – Aya Homei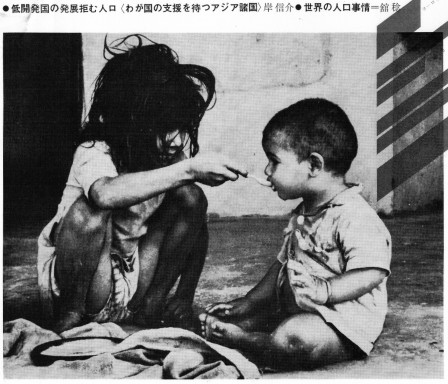 In our final academic lecture of 2013, Aya Homei will explain how Japan came to participate in the global war on population in the latter half of the twentieth-century by promoting family planning, initially in 'underdeveloped areas in Asia', based on the alleged expertise Japan accumulated from its experience in the immediate postwar period.
Since the term 'population bomb' was coined in the 1960s, population growth has developed into one of the major issues in global politics. The perspective on 'overpopulation' has shaped various arguments for socio-economic development, and garnered support for international cooperation in family planning from many countries, including Japan.
In this lecture, Homei argues that, in order to fully understand Japan's participation in the global endeavour, it is critical that we first reassess the domestic reproductive politics and politics of postwar Japan from the perspective of transnational history, but in so doing, we also need to incorporate the history of Japanese colonialism into our analysis. The promotion of Japan's family planning under the name of 'international cooperation' and 'technical assistance' was not only shaped by cultural, economic and political factors specific to postwar Japan, but was also mobilized by Japan's aspiration for socio-economic progress and technological future vis-à-vis world politics which, during the period concerned in the talk, was informed by racial politics and by the discourse of pan-Asianism.
Aya Homei is currently at the Department of East Asia, University of Manchester. Having completed her PhD and served as a post-doctoral fellow at the university's Centre for the History of Science, Technology and Medicine, Aya taught and did research at the University of Cambridge and Needham Research Institute in 2008-2009. Since 2009, she has been conducting research funded by the Wellcome Trust on the role of Japanese health practitioners in the international promotion of family planning. Aya is the co-author of Fungal Disease in Britain and the United States 1850-2000: Mycoses and Modernity (PalgraveMacmillan, 2013) and a number of journal articles linked to medical history in modern Japan.
Date: Monday 16 December 2013, 6.45 pm
Venue: The Swedenborg Society, 20-21 Bloomsbury Way (Hall entrance on Barter St), London WC1A 2TH