Jazz, Classical Concert by Makoto Ozone and Tommy Smith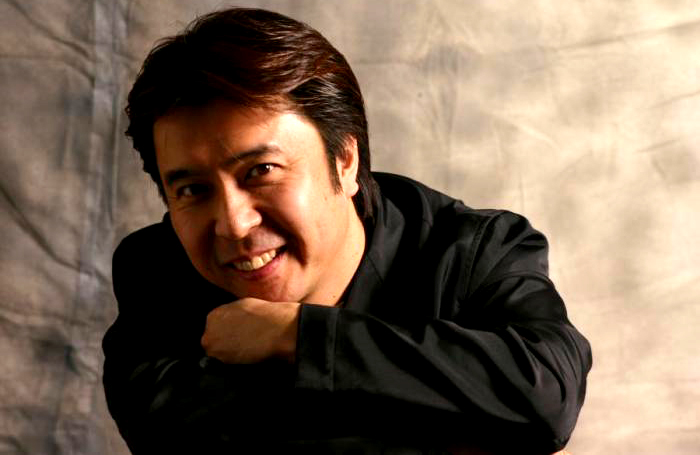 Date: 16 July 2011 from 7.00pm
Venue: St Mary's Cathedral Palmerston Place, Edinburgh
Booking: Admission £10 (No need to book in advance, fee will be collected on the night)
Japan's number one jazz and classical pianist Makoto Ozone, and top saxophonist Tommy Smith will perform in this very special concert organised with the help and cooperation of the Scottish National Jazz Orchestra.
Makoto Ozone – born in Kobe, Japan, in 1961, Makoto Ozone began playing the organ at the age of two, and started improvising aged seven. At the age of twelve, he started to play piano, after hearing Oscar Peterson and falling completely in love with his music. Whilst still at school he appeared in a few major jazz festivals in Japan as pianist with a professional big band named Tadao Kitano and the Arrow Jazz Orchestra. In 1980, he entered Berklee College of Music, in Boston, Massachusetts, and majored in Jazz Composition and Arranging. He began to give concerts in the Boston area as a student, and finally met Gary Burton (now vice-president of Berklee).
In 1983, he signed a contract with CBS, and released his first, self-titled album Makoto Ozone, featuring all his own work. At the same time, he joined Gary Burton's quartet, and started to tour around the world. His debut solo piano concert came at the Carnegie Hall, as a part of the Cool Jazz Festival. Ultimately, he recorded 3 more albums for CBS: After, Now You Know, and the album of jazz standards Spring is Here (Japan release only). Up to 1989, he guested on albums by such artists as Paquito D'rivera, Marc Johnson, Chuck Loeb and, of course, Gary Burton. In 1989, he moved back to Japan, and signed a contract with JVC, which released 3 CDs over a three-year period: Starlight, Paradise Wings, and an album accompanied by string orchestra entitled Walk Alone (these 3 CDs are unfortunately not available in the USA). In 1994, he changed labels again to Verve/Polydor, and recorded his very first solo piano album, Breakout. On his next album, he was accompanied by a couple of great musicians: Peter Erskine on drums, and John Patitucci on bass. (Erskine also played on Now You Know and Walk Alone).
In 1996, at the Floating Jazz Festival on board the S. S. Norway, he met two extraordinary musicians: the bassist Kiyoshi Kitagawa and the drummer Clarence Penn. They immediately went into the studio and recorded the album The Trio, which won the Best Jazz of Japan '97 award presented by Swing Journal. They recorded another album with all original compositions by Makoto Ozone, Three Wishes, and immediately followed it up with Dear Oscar (dedicated, of course, to Oscar Peterson), which won Best jazz of Japan '98. In 2006, he moved back to New York City, and the trio recently recorded the new album No Strings Attached, which is to be released first in Japan, on 16 June 2006.
[pro-player width='550′ height='253′ autostart='true' type='video']http://www.youtube.com/watch?v=qjt2YXCG494&feature=player_embedded#at=21[/pro-player]