Jeremy Hoare and Chizuko Kimura Kyoto: City of Dreams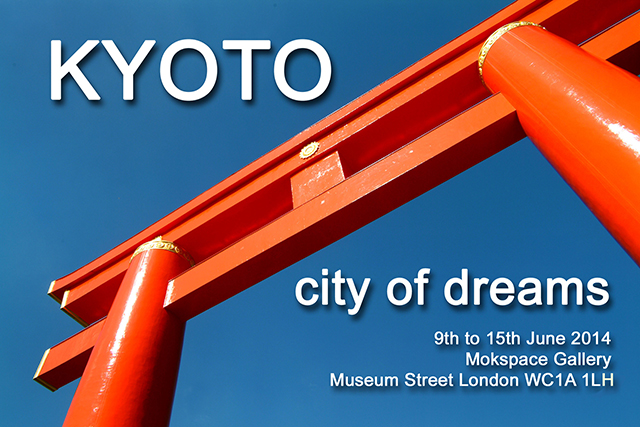 An exhibition of photographs by JEREMY HOARE, professional travel and portrait photographer, television cameraman, director and producer, who has been photographing Japan and Kyoto in particular for over twenty-five years. His photographs have been used extensively worldwide in all forms of media; newspapers, magazine, brochures, books, videos and promotional material.
There will also be a display of kimono by CHIZUKO KIMURA, kimono maker, Urasenke tea master and photographer, to show aspects of the specialised textiles created in Kyoto.
The London exhibition at a gallery right in front of the British Museum coincides with the launch of dedicated website www.kyotophotogallery.com where the exhibition images and many more are available for sale worldwide. A further gallery exhibition will be held in Kyoto in October 2014.
Jeremy Hoare is a member of the British Guild of Travel Writers. For more information, please contact jeremyhoare@hotmail.com.
Date: 9th June – 15th June 2014
Venue: Mokspace, 33 MUSEUM STREET, LONDON, WC1A 1LH