Jing Tea Tasting with Masumi Hayashihara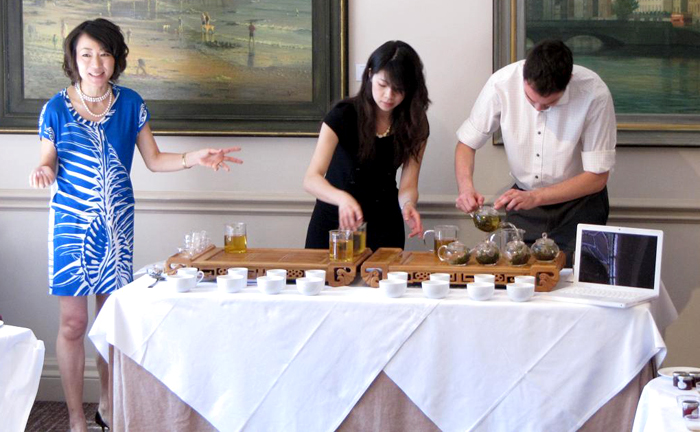 Date: Wednesday, 22nd June 2011 11.00am
Venue: Langtry's Restaurant, The Cadogan Hotel, 75 Sloane Street, London SW1X 9SG
Fee: £22 for Japan Society members and guests (booking required)
Deadline for bookings: Monday, 20th June 2011
Japan Society members are invited to this very special tutored JING tea tasting with Masumi Hayashihara in a beautiful function room in the traditional and elegant 5 star Cadogan Hotel.
Guests will get to try out 8 exceptional teas, ranging from traditional black to white, green, oolong and herbal infusions.
The tasting will be presented in Japanese by tea expert Masumi Hayashihara, focusing on the production methods, growing areas and tastes of each tea. JING staff will be on hand to prepare and serve the teas to guests. The tasting will include pastries, sandwiches and cakes for each guest.
JING is run by Edward Eisler and his teams in London and Hong Kong. By building relationships with the world's finest tea farmers in China, India, Sri Lanka, Japan and Taiwan, JING hand sources not only the finest teas and herbal infusions, but also special, rare teas which are seldom seen outside their country of origin.
To reserve your place, please contact the Japan Society office on tel: 020 7828 6330 or email: events@japansociety.org.uk.