Joint Lunch with JCCI: UK-Japan Nuclear Cooperation – Sir John Beddington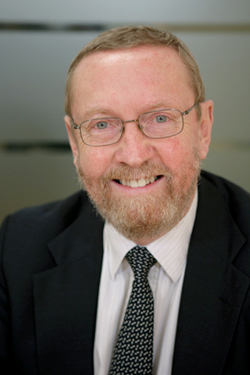 The Japan Society and JCCI are delighted to welcome, as the guest speaker at their first joint lunch of 2013, Sir John Beddington, the UK Government's Chief Scientific Advisor.
Sir John will talk about UK-Japan nuclear cooperation. The future of nuclear power in Japan is still under consideration, while the British are embarking on an accelerated building programme. Thus the scope for cooperation is significant. Sir John's early and clear advice at the time of the Fukushima crisis was greatly appreciated in Japan.
Sir John Beddington has been based at Imperial College, at the Universities of Edinburgh and York and he is a specialist on Economics and the Biology of Sustainable Management. He has chaired the Environment Food and Rural Affairs panel and the Defence Scientific Advisory Committee and has advised the European Commission and the UN Food Organisation. The Government's Chief Scientific Advisor is the personal advisor on science and technology-related activities to the Prime Minister and Cabinet, and is also the Head of the Government Office for Science and the network of Chief Scientific Advisors in place in all major science-using departments.
Following a two-course lunch, Sir John Beddington will speak for about 20 minutes, after which there will be time for questions until 2.30pm.
Date: Friday 22 February 2013 (12.30 for 1.00pm)
Venue: The National Liberal Club, Whitehall Place, London SW1A 2HE
Fee: £50 per head for members of the JCCI and Japan Society, and their guests
Booking deadline: Wednesday 20 February