Junko O'Neill : Fragments of Time : A solo exhibition of art, inspired by the Japanese space/ time concept of 'Ma'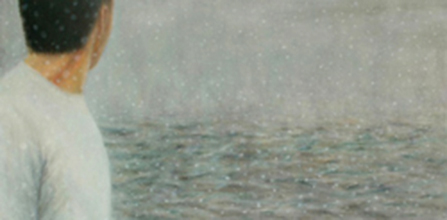 The Japanese artist, Junko O'Neill, presents a thought-provoking and comprehensive body of work with her first solo exhibition in London. Figurative and abstract paintings as well as 3D pieces are all inspired by the space/time concept of 'Ma', which is unique to Japanese culture. The concept considers space as fundamentally void: only space itself is deemed to be eternal and everything that fills the space is of a transient nature. O'Neill also sources ideas for her works from Japanese literature such as Haruki Murakami's novels. She finds these novels and her work share the same sense of time passing within the space.
The exhibition is complemented by a series of diverse public programme events to take place at the gallery.
Date: 19 – 24 March 2013
Venue: GV Art Gallery, 49 Chiltern Street, London W1U6LY
Email: info@junkooneill.com
Tel: 07733 422892
Web: http://www.junkooneill.com/#!untitled/masterpage_16