Kodo: Legacy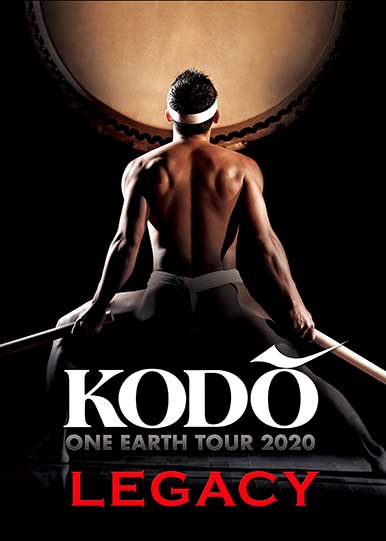 Japan's legendary Kodo drummers return to their roots with Legacy, a physically stunning and musically sensational show which puts their huge drums centre stage and reworks their treasure trove of signature pieces created across almost 40 years of international touring.
"Balancing a deadly aggression with utter tranquillity, Kodo's sound stretches from the lightest of rainfall to cataclysmic thunderclaps, from silence to a wall of sound, as high, frightening and impregnable as a mountain" The Guardian
Taiko is a traditional Japanese drum and is the basis of a vibrant living art form. Drumming troupe Kodo, whose name means 'heartbeat', are its masters, catapulting ancient Japanese culture squarely into the 21st century.
Since their formation in 1981, Kodo have given no fewer than 6,000 performances in 50 countries around the world. This new show Legacy combines some of their best-loved pieces and new work, which concentrates on the infinite possibilities of their sensational drumming.
Dates:
13 February: The Anvil, Churchill Way, Basingstoke RG21 7QR
14 February: Warwick Arts Centre, University of Warwick CV4 7AL
16 February: Lighthouse, 21 Kingland Road, Poole, Dorset BH15 1UG
13 March: Royal Festival Hall, Southbank Centre, Belvedere Road, London SE1 8XX
14 March: Royal Festival Hall, Southbank Centre, Belvedere Road, London SE1 8XX
15 March: Liverpool Philharmonic Hall, Hope Street, Liverpool L1 9BP