Korea Moves – London Jazz Festival 2012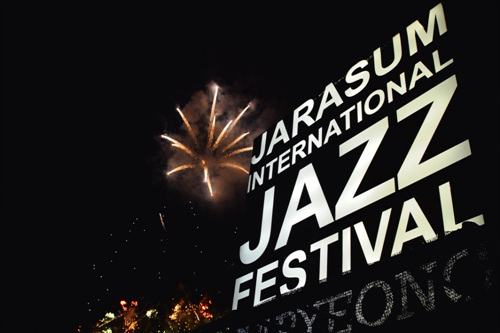 With Psy slowly taking over the music world, Korean music is becoming more recognised globally. But Korean music is not just about pop and this November you can experience something a little different; Korean Jazz! In our great capital city we've had plenty of the traditional and a taste of the poptastic but Jazz will definitely be a first!
Basho Music, a jazz record label based in London is organising a number of concerts at St. James' Church, Piccadilly, as part of the London Jazz Festival. This little church in the middle of our capital city has a distinguished history of mainly classical concerts and with a capacity of over 500 and provides a wonderful space for acoustic jazz concerts!
This November will see Tim Garland, described as an "innovative saxophone STAR" and Grammy winning arranger, collaborate with South Korea's finest musicians from the upcoming October Jarasum International Jazz Festival held in Jaraseom Island in Gapyeong. This annual event sees over 100,000 festival goers each year and this will be your chance to see a few of the artists in London! The list of artists will be confirmed soon so make sure you keep this date free in your diaries!
Details: Wednesday 14th November
KOREA MOVES (+Christoph Stiefel Trio)
Venue: St James's Piccadilly
Time (onstage): 7.30 p.m.
Ticket price: £20/£15
For tickets and more information, lease visit this link – http://www.londonjazzfestival.org.uk/event/tim-garland-korea-moves-christoph-stiefel-trio
We will hopefully have more information about the performers for you soon so watch this space!