Korea University of the Arts K-Arts Dance Company A UK Premiere Triple Bill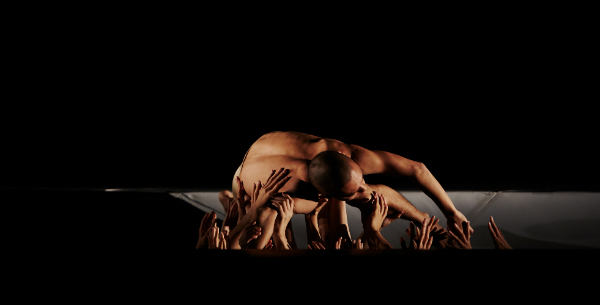 At London's Laban Theatre, the K-Arts Dance Company presents a performance including three different pieces of contemporary dance on Wednesday, Jan. 28 7:30p.m. This performance celebrates the partnership between two institutions – the Korea National University of Arts and Trinity Laban Conservatoire of Music and Dance, offering the highest level of dance training. This UK premiere is the 16th year of overseas performance by K-Arts Dance Company.
Established in 1993 by the Ministry of Culture, Sports and Tourism of Korea, the Korea National University of Arts (K-Arts) aims to train talented artists by providing curricula for professionals of all artistic genres through highly qualified faculty and advanced educational facilities. The School of Dance is one of the six schools at K-Arts, and it cultivates professionalism and excellence of artists through training in areas that include Korean traditional dance, ballet, and contemporary dance.
Beginning with France Lyon Conservatory in 2000, the school has executed cultural exchange agreements with many institutions including the State University of New York (SUNY) Purchase College, Beijing Dance Academy, Paris Conservatory, and California Institute of the Arts. Each year the school cements K-Arts' international status through performances in places such as the western US, New York, Paris, Tokyo, Beijing, and Stockholm.
Trinity Laban Conservatoire of Music and Dance is the UK's only conservatoire of music and dance. Its innovative course provision, exciting performances and groundbreaking education, community and social inclusion work make Trinity Laban a leader in the advancement of elite and creative artistic practice. The organisation fosters the musicians, dancers and artistic leaders of the future, enriching Britain's vibrant cultural life and its creative industries which are vital to a balanced, diverse economy.
The internationally renowned K-Arts Dance Company (the equivalent of Trinity Laban's Transitions Dance Company) has thrilled audiences around the world in prestigious venues such as the Kennedy Center (Washington DC) and in Paris, Tokyo, Beijing, and Stockholm.
Now we're delighted to be able to welcome them to Laban Theatre for their first ever UK performance, and an enchanting Triple Bill that offers a unique melding of modern contemporary dance and Korean culture.
Date: WED 28 JAN 19.30h
Venue: Laban Theatre