Korean Avant-pop violinist Amadeus Leopold arrives at Meltdown!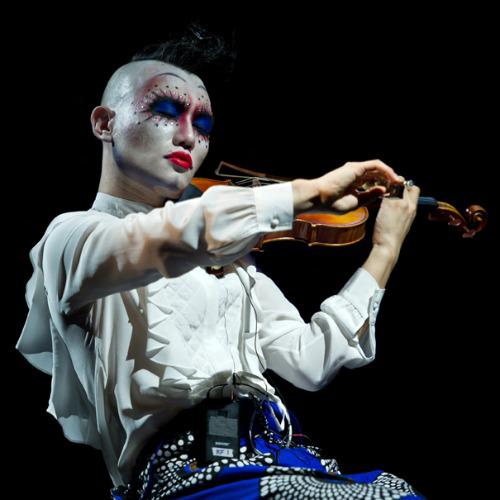 The talented, avant-pop violinist Amadéus Leopold arrives at Meltdown ahead of the release of his indternational debut album and having gained fans including Madonna, Scissor Sisters, Lou Reed and Laurie Anderson.
Even at the grand old age of 25, Amadéus Leopold (formerly known as Hahn-Bin) has had quite a career already. He made his international debut at the age of 12 at the Grammy Awards, was the first classical artist to grace the cover of the fashion bible i-D Magazine, and he recently gave a politically-charged performance of the Tchaikovsky Violin Concerto on the day of President Obama's endorsement of gay marriage at the Lincoln Center, New York.
Earlier this year, following his Seattle Symphony debut at the sold-out Benaroya Hall, Leopold collaborated with Madonna on her album MDNA, performing with her on the track "Beautiful Killer." He has also featured on the Scissor Sister's album Magic Hour. In summer 2012, he made his U.K. debuts at the Royal Albert Hall and the multi-artform Latitude Festival.
"Dazzling. Genuinely provacative takes on classical music as performance art." -The New York Times
"This is a world-class, history-defining talent." – i-D Magazine
"Was it a deal with the devil? Was it the trainign from Itzhak Perlman? No explanation suffices. Brilliant, audacious and exuberant." – The Huffington Post
Deta: Tuesday 18 June, 7.30 pm
Venue: Southbank Centre