Korean Conductor to Perform at ENO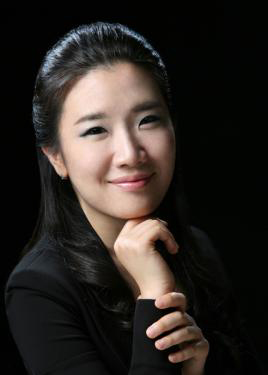 Conductor, Eun Sun Kim
Korean conductor Eun Sun Kim was awarded the First Prize at the International Jesús López Cobos Opera Conducting Competition in Madrid in 2008, and assisted Cobos at Madrid's Teatro Real from 2008-2010. A finalist at the 2013 German Conductor Prize in Berlin, Eun Sun Kim makes her ENO debut with Die Fledermaus, underlining ENO's commitment to supporting and developing the world's finest emerging conductors.
Director, Christopher Alden
Strauss's popular operetta returns to English National Opera (ENO) after 20 years, in a new production by world-renowned opera director Christopher Alden.
Die Fledermaus
Johann Strauss's classic operetta Die Fledermaus, is a comic story of revenge, seduction and mistaken identity, centred on a high-society party thrown by Prince Orlofsky. Man-about-town Eisenstein is to be jailed, his wife is being seduced by an old flame, his friend Dr Falke has a plan to exact revenge for a past prank, and everybody wants to go to the party!
Light-hearted and colourful, yet sophisticated, this new production from Olivier Award-winning director Christopher Alden is re-imagined in an Art Deco-inspired fantasy world influenced by Freud and dream analysis. The staging offers the perfect complement to Viennese waltz-king Strauss's sparkling melodies, including the joyous 'Laughing Song' and the memorable chorus in praise of champagne.
Date: September 30, 2013 ~ November 02, 2013
Venue: English National Opera, London Coliseum, London