Korean Films at the 55th BFI London Film Festival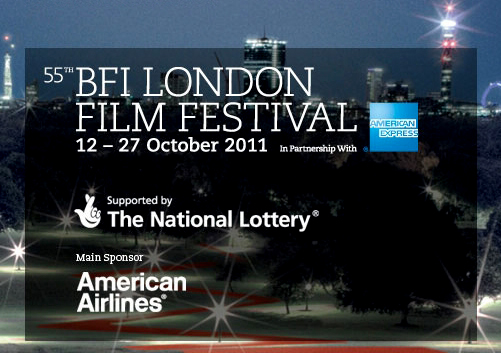 This October sees the return of the BFI London Film Festival which will be screening hundreds of great films from around the world. Two fantastic Korean films have been programmed this year with Hong Sang-soo's latest feature; The Day He Arrives and the debut feature from director Kim Kyung-Mook called Stateless Things.
The Day He Arrives
Fri 14 OCt 2011, 20:45, BFI NFT2 (FULLY BOOKED)
Sun 16 Oct 2011, 18:45, ICA 1
Nobody who's seen a Hong Sangsoo film before will be surprised to hear that The Day He Arrives centres on drinking, social embarrassments, seductions and rejections. The surprise is that – once again – it all feels so fresh and unfamiliar. Yoo Seongjun moved from Seoul to teach in Taegu a while ago. He arrives back to visit his friend Youngho, unannounced, and finds himself with time to kill… You could just about understand what follows as an account of what happens during the few days of Seongjun's visit: encounters with an ex-girlfriend and with her near-double, the owner of a small bar called Novel; chats with Youngho; increasingly awkward brushes with a pushy woman and a group of her students. But as the days play out in a pattern of repetitions and variations, it becomes clear that what we're watching is more like a series of alternative possibilities, the musings of a man as he stitches together essentially random meetings and conversations into possible storylines. Is this Hong revealing his own working methods? Sometimes riotously funny, sometimes tremendously moving, sometimes both at the same time.
Stateless Things
Thu 13 Oct 2011, 15:15, BFI NFT 1
Sat 15 Oct 2011, 20:30, ICA 1
Sun 16 Oct 2011, 13:15, ICA 1
One of the brightest talents in Korean indie filmmaking (his shocking debut feature Faceless Things was one of the great films maudits of our time), Kim Kyung-Mook is going from strength to strength. Stateless Things cross-cuts between the stories of two dissimilar young men in present-day Seoul. Jun is an illegal immigrant from North Korea (he came via China) whose lack of an official ID limits him to the very lowest rung of the employment ladder. He works under an abusive boss in a filling station and hands out flyers in his free hours. He forms a tentative friendship with a girl, also from the North, but both of them are in constant fear of being found and deported. He eventually drifts into male prostitution. Hyeon, by contrast, is the kept boy of a married businessman, who has installed him in an upscale apartment near the government buildings in Yeouido. More and more he chafes under the constraints of his situation, and the rows with his sugar-daddy grow increasingly vehement. These two young men – boys, really – will eventually meet through an internet site in a traumatic attempt to regularise their 'stateless' conditions.