Korean War and the UK-Korea Diplomatic Relations in Defence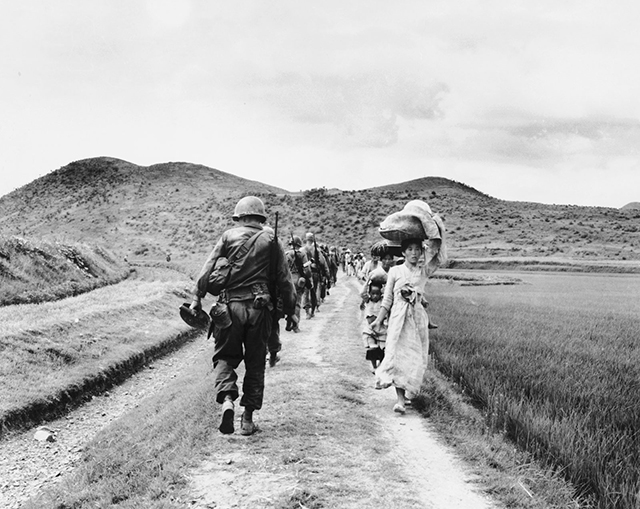 This year is the 130th anniversary of diplomatic relations between Korea and the United Kingdom. To mark the occasion, the Embassy of the Republic of Korea hosts a Global Korea Lecture to commemorate the history of the military and diplomatic cooperation between the two countries.
Speakers
Major General GMG Swindells CB (President of the British Korean Veterans' Association)
Captain Ju-hyeon Park (Defence Attaché of the Embassy of the Republic of Korea)
Topics of Discussion
Major General Swindells will describe his experiences as a young officer serving in Korea by giving an illustrated overview of the course of events in the Korean War between 1950 and 1953. His speech will include a personal account of his experiences during 1952 before concluding with 'the miracle of the Han' by looking back at the friendship and gratitude shared by the two nations.
Captain Park will focus on Korea's defence policies and diplomatic relations with the United Kingdom, including an overview of the security environment of the Northeast Asian region, coinciding with recent events in North Korea. Moreover, Captain Park will talk about the new leadership and the defence policies taken in order to avoid a second Korean War and Britain's cooperation in securing a peace on the Korean peninsula.
Date: Wednesday, 3 July 2013, 18:00
Venue: Korean Cultural Centre UK, Grand Buildings, 1-3 Strand, London, WC2N 5BW