Koshu Masterclass: an exclusive wine tasting for Japan Society members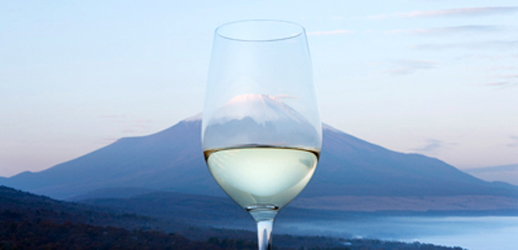 Date: Wednesday 22 February 2012 at 6:30pm
Venue: Imagination Gallery, 25 Store Street, London WC1E 7BL
Cost: £20 for Japan Society members and guests
'I must confess that what appeals to me about Koshu is its very lack of brashness, its delicacy, purity, limpidity, and the way it goes so well with the calmer regions of the Japanese gastronomic landscape.' Financial Times
The Japan Society is delighted that Koshu of Japan is once again arranging an exclusive wine tasting for Japan Society members at the award-winning Imagination Gallery. This year, the evening will begin with an informal tasting of sparkling Koshu wine matched with light canapés. But the event as a whole will focus on a more formal approach to evaluating an additional eight wines. The highlight of the evening will be a brief presentation by Lynne Sherriff, Master of Wine, who will lead a more tutored tasting or masterclass where participants will have the opportunity to ask questions and benefit from expert knowledge.
Lynne Sherriff is an independent wine consultant based in London. She consults on a global basis and also lectures to a number of European Wine Academies. Chairman of the Institute of Masters of Wine, Lynne Sherriff has obtained numerous qualifications and has more than twenty-five years practical experience in all aspects of the wine trade from production, blending, procurement through international marketing and commercial agreement development.
For more information on Koshu wine, visit http://koshuofjapan.com/.